Welcome to Jarlstrøm Papercut Art
In the spring of 2004, I was sitting in my living room drinking coffee with my children. They were doing paper cuts, which I also wanted to try. When I first got started, I simply couldn't stop again. I continued doing paper cuts until late at night, resulting in a wide variety of paper cuts.
It's a long story, but the essence is that now, almost 20 years later, I still love to do paper cuts.
Feel free to look around my website – I hope you will enjoy it 🙂
Welcome to my universe with paper cut people. Through my paper cuts, I'm telling the story of the paper cut people. They are trapped deep inside the paper, until I start creating their shapes and sizes with the scissors.
I can sense that the paper cut people are trapped in their sadness inside the paper. They are unfulfilled and have something in their lives that weigh them down.
With a helping hand from the scissors, they are all cut free and given the freedom to travel around in this wonderful and diverse world, that we live in. Read more about my paper cuts.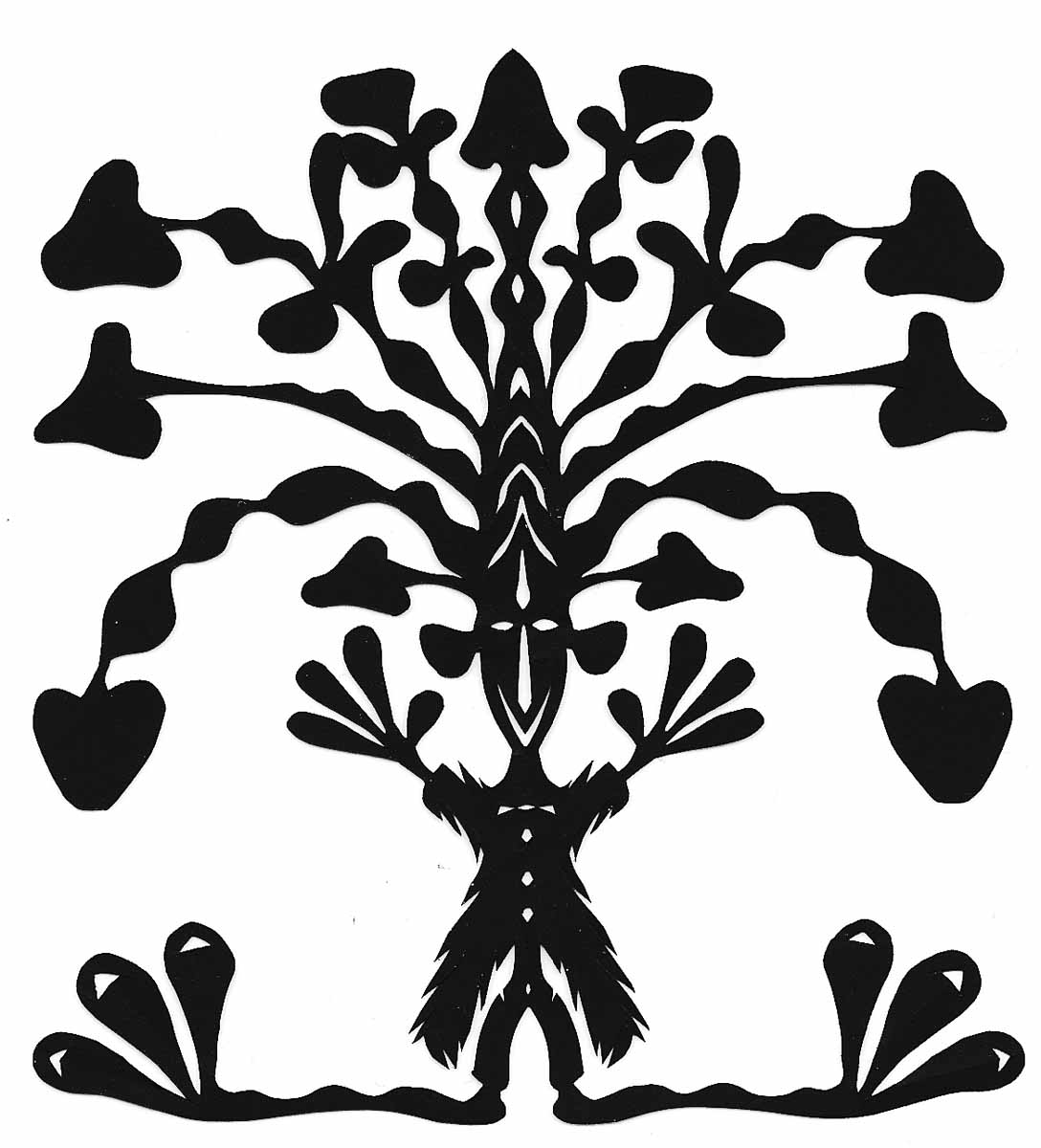 What can happen when a paper cut artist works together with a photographer, a sound artist, a writer, or an actor? 
Find out by reading about my projects.
During the corona lockdown, I felt like working on developing my paper cut expression and style.
Here are my paper cuts from that period.
Read news about my life as a paper cut artist.
On January 15, I will do an online paper cut workshop with an American audience organized by the cultural organization...
read more
The long corona shutdown gave me plenty of time to develop my paper cuts.
During that period, a lot of new paper cuts emerged. I call them:
Men in Despair